Leading the Outdoor Power Industry Since 1946
With over 77 years of dedicated research and development we have established ourselves as leaders in the lawnmower and outdoor power equipment industry.
100% New Zealand-Owned Outdoor Power Specialist
Steelfort is dedicated to upholding the legacy of this family business, with a focus on delivering competitively superior products and services at competitive price points. We achieve this through transparent operations, a team of skilled professionals, and a shared sense of pride in contributing to the ongoing growth of the company.
At Steelfort, we take pride in developing and distributing an extensive range of garden power tools, including both battery-operated and petrol-powered. We are the sole distributor for New Zealand's leading ride on lawn mower – Cub Cadet.
Alongside these two household brands, Steelfort also distributes Miele, Hoshizaki, Spider, Worx, Prokut, and Prime Parts.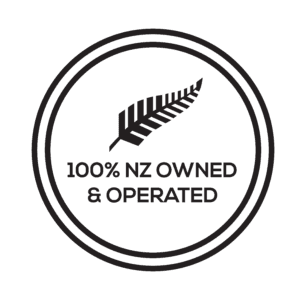 The management of Steelfort is overseen through a clear and open schedule of bi-monthly board meetings, which encompass individuals accountable for the diverse aspects of a modern manufacturing and distribution enterprise.
Pioneering New Zealand's Outdoor Power Equipment Sector Since 1946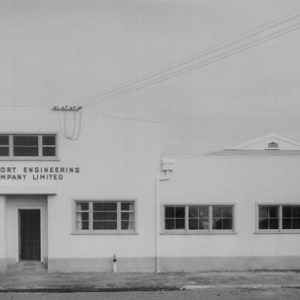 Our Established History
In 1946, Mr. Frank McOviney, an immigrant from Yugoslavia (Croatia), founded what is now Steelfort Engineering Company Limited. He also owned Terrazzo (NZ) Limited, which had been crafting kitchen bench tops for the expanding housing market since 1936.
Recognizing the emergence of Stainless Steel as a cutting-edge material, he enlisted three sheet metal craftsmen to create sink bowls for his "Terrazzo" bench tops, that stayed with the company till retirement.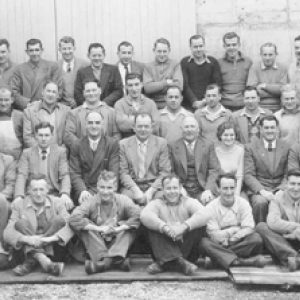 1946
In 1946, Mr. McOviney purchased Fuller Engineering's reel mower manufacturing operation, bolstering the current manufacturing foundation and laying the groundwork for the widely recognized "LawnMaster" brand in the global Outdoor Power Equipment sector.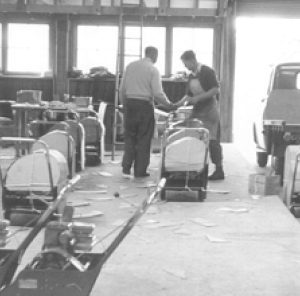 1960's
For the following twenty-one years, Steelfort focused solely on producing reel mowers for the lawn and garden sector. It wasn't until 1967 that the company introduced its inaugural LawnMaster rotary mower to the New Zealand market.
Rapid growth ensued, prompting a move to a new 3,700 square meter manufacturing facility on the outskirts of Palmerston North in 1968.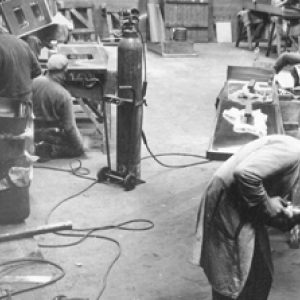 1970's
During the 1970s, as New Zealand experienced substantial growth, Steelfort flourished.
The company's operations grew significantly, employing over 200 personnel and solidifying its position as a prominent supplier to the stainless steel and outdoor power equipment industries.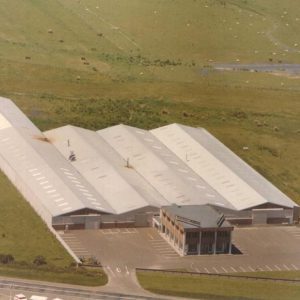 1980's
In the 1980s, a shift in the New Zealand economy followed a change in government in 1983, opening the nation to global markets. This prompted a strategic shift for Steelfort's business direction.
Led by the Founder's son, Mr. John McOviney, Steelfort pursued diversification, focusing on expanding its manufacturing and seeking internationally acclaimed products that complemented its manufacturing endeavors.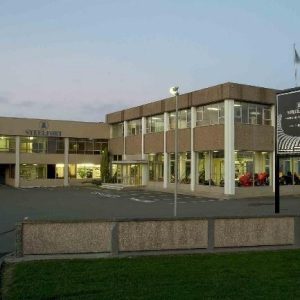 1986
In 1986, Steelfort acquired Protech Engineering, welcoming 45 new team members and gaining access to prominent global brands. This expansion broadened Steelfort's manufacturing capabilities, encompassing commercial finned tube heat exchangers and enhancing its support for the dairy sector.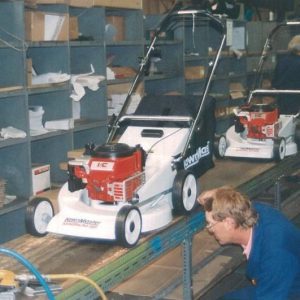 1990's
Steelfort signs defence contract with ANZAC frigate for manufacture and supply of stainless steel kitchen galley equipment $15 million project.
Steelfort begin manufacturing lawn mowers for a number of global brands.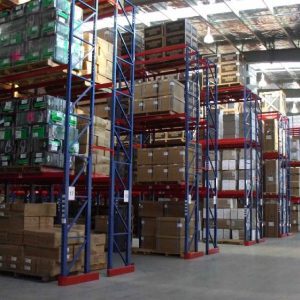 2000's
Steelfort has secured the role of the exclusive distributor for MTD in New Zealand, which is renowned as the largest manufacturer of ride-on lawn mowers globally.
Steelfort has constructed a cutting-edge distribution facility spanning 6,000 square meters at their Palmerston North location.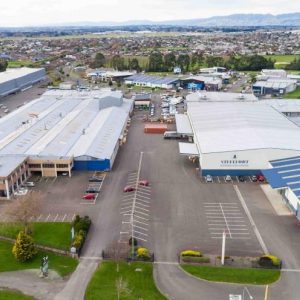 2000's
Steelfort conducts its operations from its Palmerston North site, boasting an expansive manufacturing plant spanning 11,000 square meters, alongside a Distribution Centre that encompasses 6,000 square meters.
With a workforce of nearly 100 individuals, Steelfort comprises a versatile team skilled in various modern manufacturing techniques. The company's portfolio consists of 17 brands spanning six distinct categories.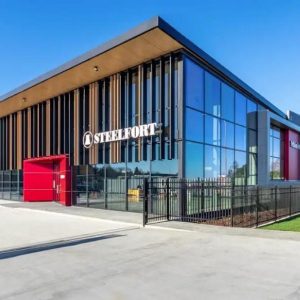 2021
This GOLD award-winning design is Steelfort's new Auckland outlet store location.
A multi-use building consisting of a 2000m² distribution warehouse, a double-height showroom space shared by Steelfort and Miele, a service workshop for Miele appliances, and an open plan mezzanine office space.