Black Knight Extraction Hoods
The Black Knight commercial range of extraction canopies.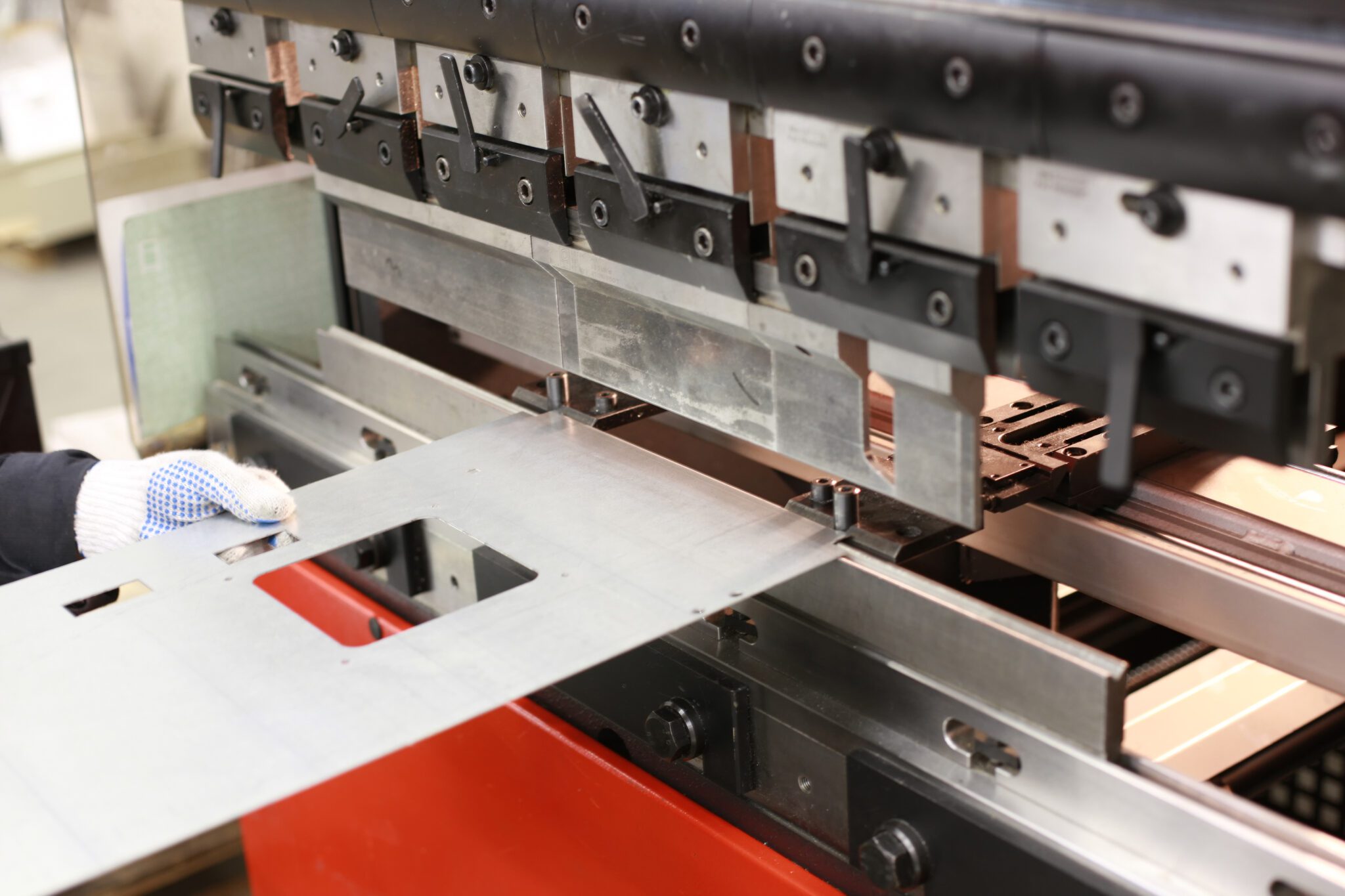 Tailored Design and Fabrication
At Steelfort, we excel in crafting custom café-style, island range hoods, and extended hoods. LED lights, make-up air, activated carbon filters can be added on request.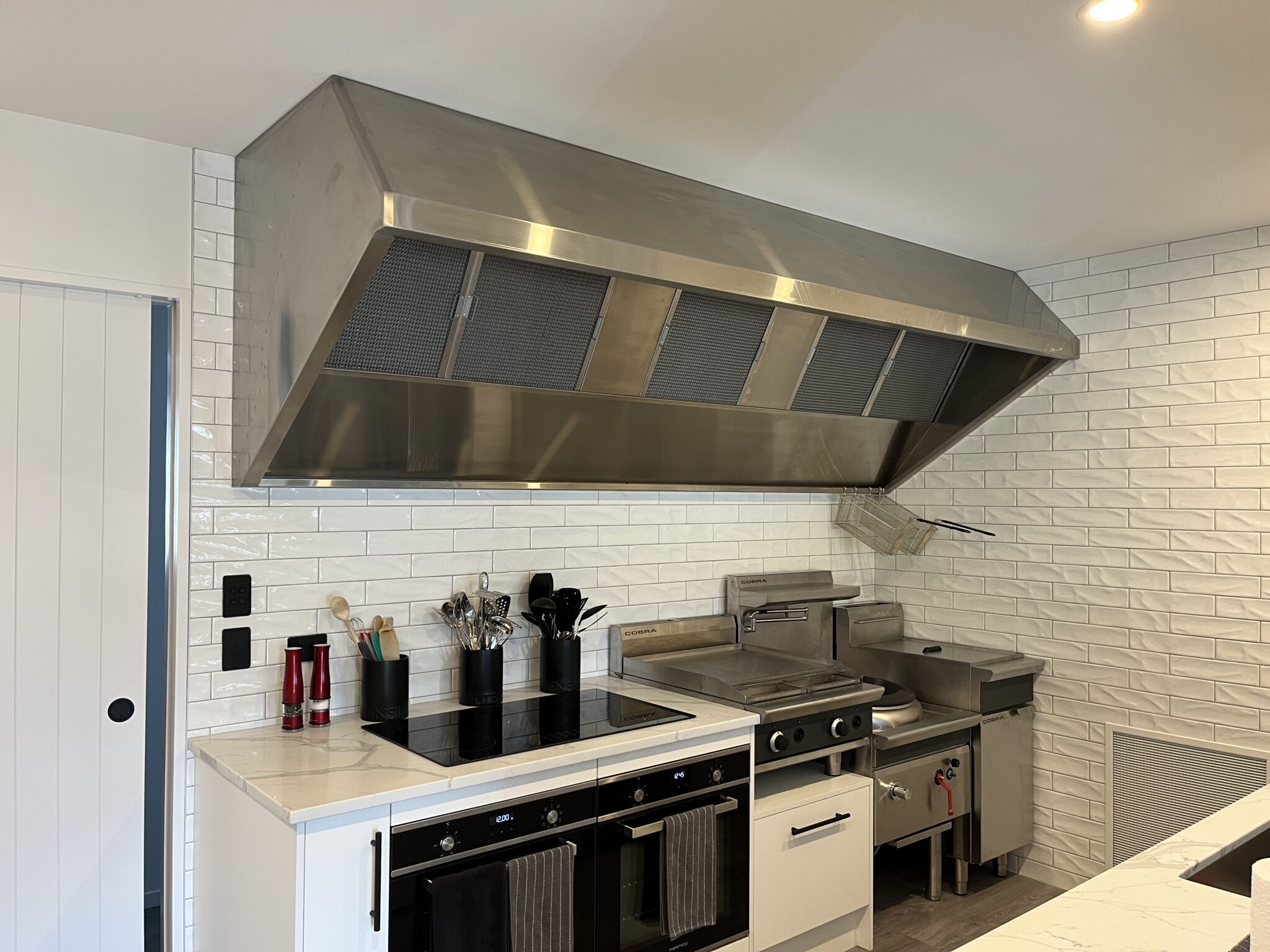 The Black Knight Café Style includes commercial extraction hoods available in multiple standard lengths, ensuring quick availability. Both these hoods and the Island Range exhibit a versatile design, enabling easy customization and adaptation to meet specific installation and project requirements.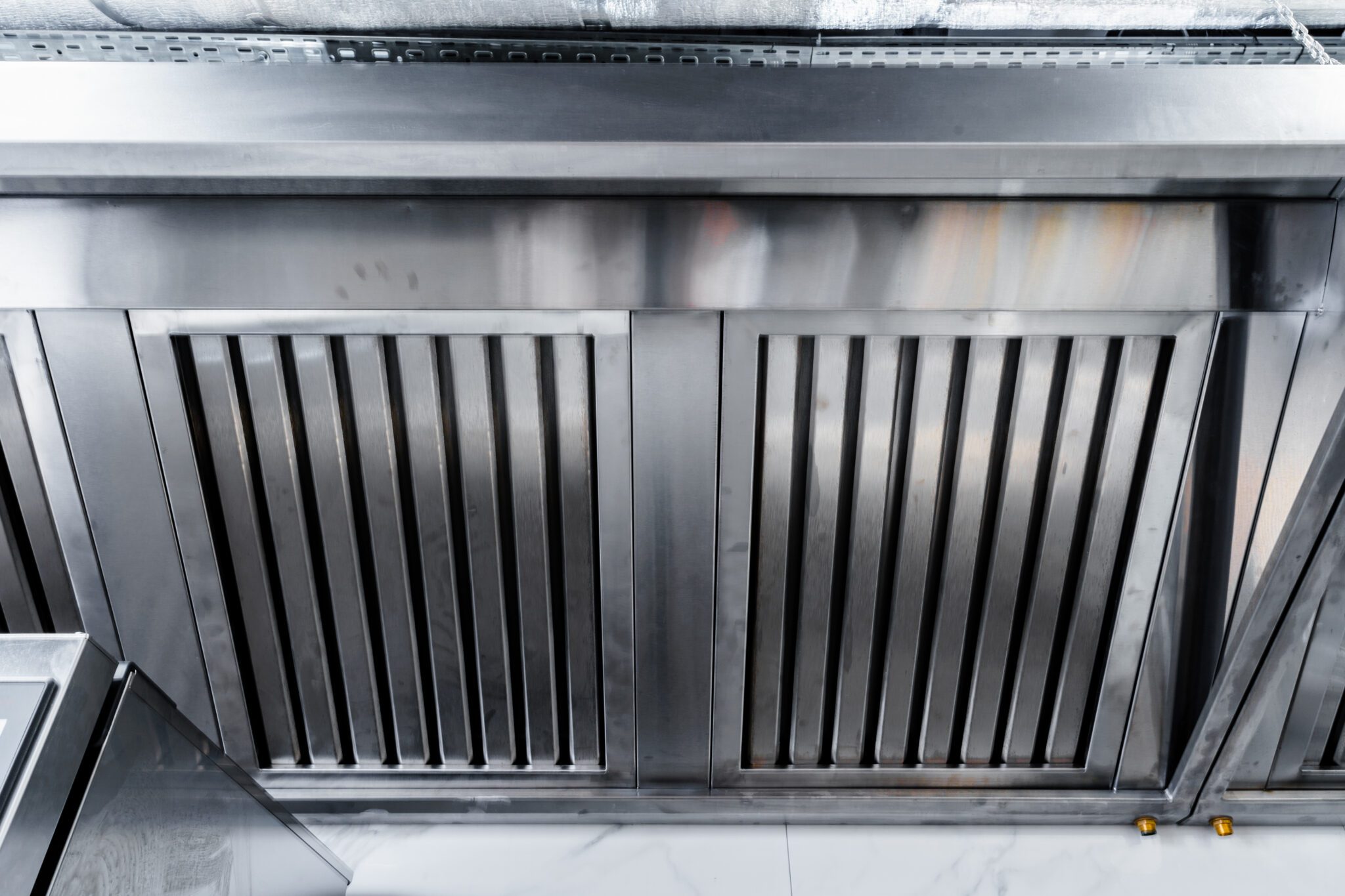 Black Knight Hoods: Key Features
Black Knight Extraction hoods feature a 1.2mm grain-finish stainless steel exterior, ensuring durability and an attractive appearance. They are designed with user-friendly gutters, drip channels, and a drainage system for effortless cleaning. The galvanized back and top facilitate convenient duct placement. With a 1000mm depth, these canopies easily accommodate appliances up to 800mm deep. The Black Knight Extract Canopies offer flexibility in filter and infill panel placement, allowing you to position filters as needed. These filters and infill panels are removable for straightforward cleaning and servicing. Customization options include a hood-mounted extract fan with a matching spigot (fans are sized for 3.0m of ducting, and larger duct runs may require engineering design). You can also choose to incorporate LED lights, stainless steel filters, in-hood adjustable dampers, and a custom ceiling shroud to meet your specific requirements.
Check out the Model Options
| BK Model | Overall Width (mm) | Grease Filters | Minimum Fan Diameter | Electrical Loading | Weight kg's | Shipping Volume (m3) |
| --- | --- | --- | --- | --- | --- | --- |
| BK1200 | 1200 | 2 | 400 | 240V/290W | 65 | 1.45 |
| BK1800 | 1800 | 3 | 400 | 240V/290W | 90 | 2.18 |
| BK2400 | 2400 | 4 | 450 | 240V/360W | 115 | 2.9 |
| BK3000 | 3000 | 5 | 500 | 380V/510W | 140 | 3.36 |
| BK3600 | 3600 | 6 | 500 | 380V/510W | 165 | 4.36 |
Specifications
Air flow rate is based on the average air velocity through the hood curtain of 0.1 m/s assuming a height of no more than 1800mm. 
If fans other than those supplied by Steelfort are used in the installation, care must be taken to ensure that the fan is capable of the extraction rates shown to achieve compliance with NZ Standard AS1668.2 2012. 
Installation of the flue can affect the performance of the standard fan, especially if the flute is unusually long or contorted. Extraction rates can be limited by air flow in to the room, so try to ensure there is sufficient in-coming ventilation from windows and doors so as not to stall the fan. 
The pressure frop through these unites at these air flow rates range from 70 Pa (clean filters) to 100+ Pa (dirty filters). 
Fans fitted by Steelfort are fitted inside the extraction canopy and are sized for a vertical flue up to 3000mm in length with a Cowl. NB: Flue and Cowl are not supplied as standard, but can be supplied if requested. 
Fans are supplied with a separate single phase 240 volt, 50 Hz speed regulator that can be fitted in a position to suit the installation and the electrical contractor will run the wires between fan and controller.