For the meticulous lawn enthusiast, there's no match for a Rover Zero Turn Mower when it comes to achieving precise and effortless mowing with exceptional efficiency.



150+ Dealers New Zealand Wide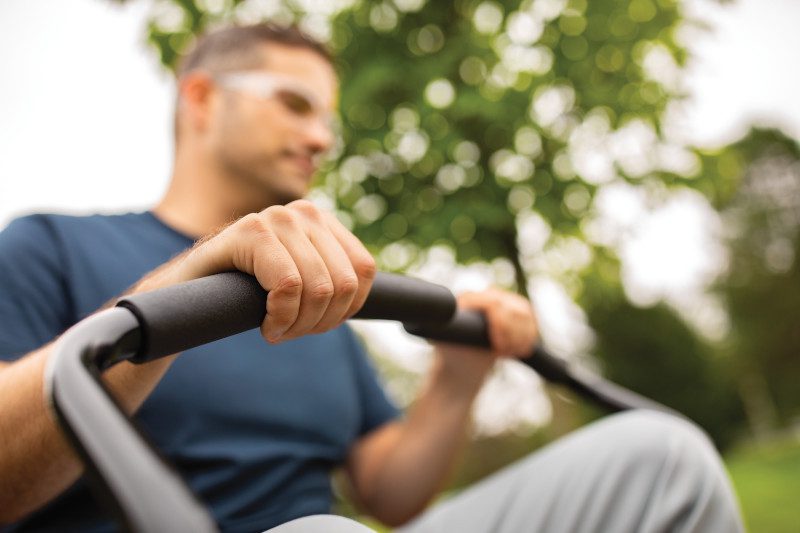 Comfort & Maneuverability
Experience the joy of lawn mowing, no matter the lawn's size, with a Rover Zero-Turn mower. Offering generous legroom and a relaxed seating position, these mowers provide an enjoyable mowing experience. They are user-friendly and intuitive, boasting a spacious high-back comfort seat with a convenient cup holder for all-day mowing comfort. Zero-Turn mowers excel on large or oddly shaped lawns, as well as those filled with trees or obstacles. Their "zero" turning radius eliminates the need for overshooting or making three-point turns, resulting in increased productivity when compared to similarly sized tractor-style ride-on mowers.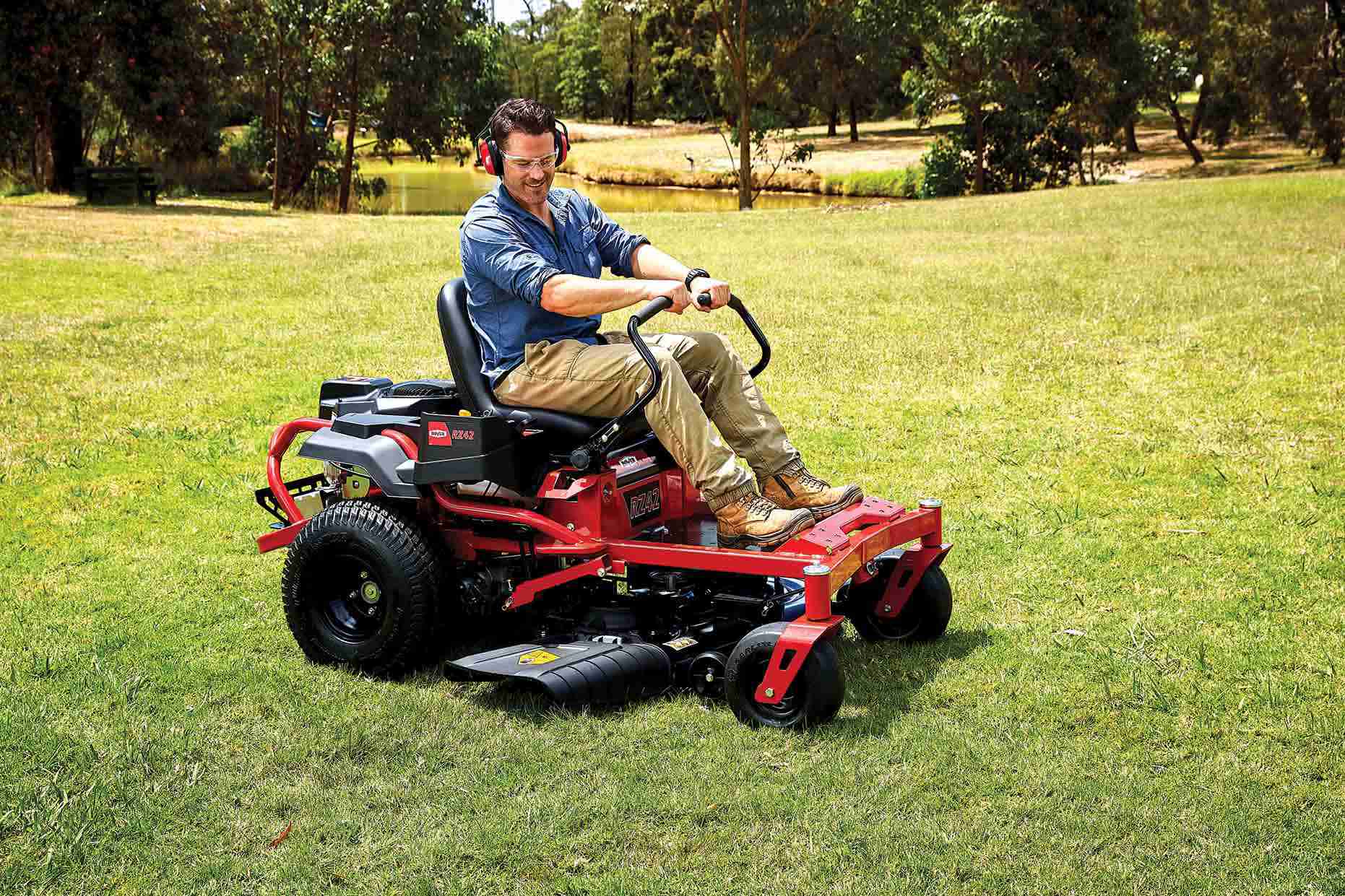 Safety comes first at Rover. Our Zero Turn Lawn Mowers, featuring the patented SynchroSteer™ (Steering Wheel) system, provide outstanding traction and control on all four wheels, guaranteeing that your mower won't skid, slip, or damage your turf, even in challenging hilly or slippery terrain. SynchroSteer™ models excel in maneuverability and handling, allowing for safe mowing on slopes with angles of up to 20°.
1. What is a zero turn mower?
A Zero-Turn riding lawn mower is a type of ride-on mower characterized by its nearly non-existent turning radius. It achieves this remarkable maneuverability because each rear wheel operates independently, enabling the operator to execute a 180-degree turn on the spot and change direction seamlessly.
Zero-Turn mowers surpass traditional lawn tractors in maneuverability. Standard tractors require a turning radius allowance, whereas Zero-Turn mowers are more efficient and provide a consistent cut without the need for overlapping or going over the same area twice.
2. I have trees in my lawn and irregularly shaped garden beds; which mower should I select?
Depending on the proximity of your lawn trees, you might be able to navigate around them with a standard ride-on mower. However, if you want to mow right up to the base of trees and the edges of garden beds without the hassle of making three-point turns, your best choice is a zero-turn mower. Even on flat lawns, zero-turn mowers offer significant speed advantages because they can pivot on the spot at the end of each row.
3. What size cutting deck do I require?
Rover Zero Turn mowers only come in 42 inches.
Larger decks reduce mowing time, as each pass covers a wider area of grass. For smaller properties or situations where you need to maneuver around obstacles, a smaller deck in the lawn tractor category may be the better option.
4. Do Zero turn mowers have a hydrostatic transmission?
Rover zero-turn mowers are equipped with not one but two hydrostatic transmissions, one for each rear wheel. These transmissions operate independently, allowing for precise control. For instance, reversing the left wheel while moving the right wheel forward results in a zero-radius left-hand turn. It's this independent transmission system and zero turning radius that give zero-turn mowers their name.
5. What type of fuel should I use in my mower?
Rover advises the use of regular unleaded petrol with an ethanol content of less than 10%. It's crucial to note that fuel with an ethanol content exceeding 10%, like E15 (15% ethanol), is not recommended.
Browse our online catalogue